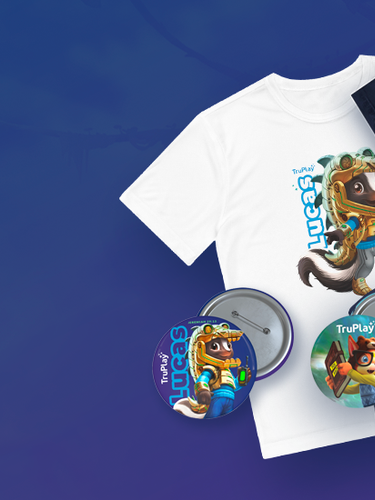 Shop in the Light
At TruPlay, we're building a beautiful, fun, world-class entertainment platform which invites children into a world of hope and God's truth.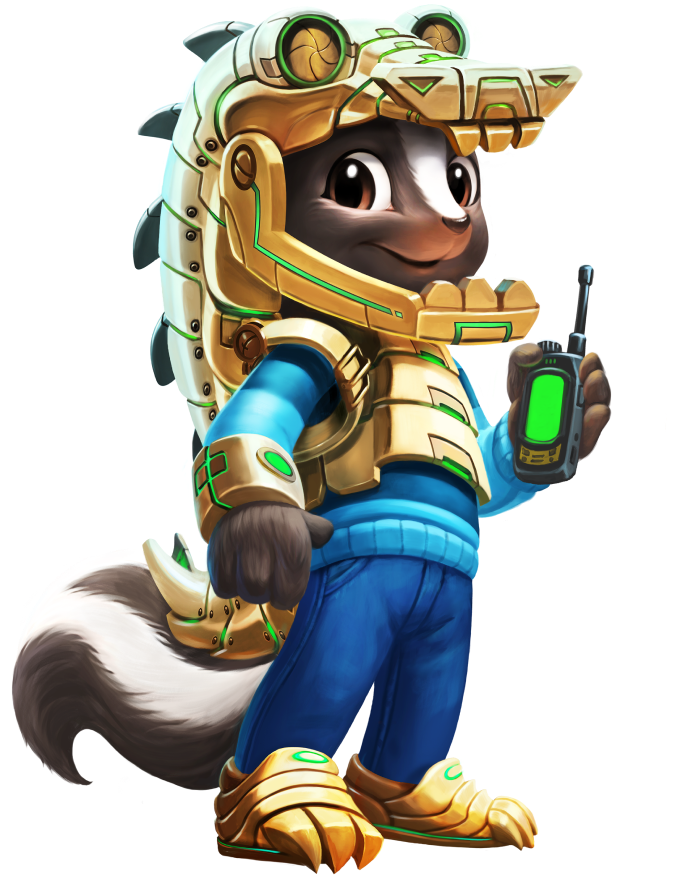 Shop in the Light
We are delighted to offer products that not only feature our lovable characters but also serve as a tangible reminder of the extraordinary adventures that await you on our platform.
Get 10% off your first purchase!
Sign up for our mailing list and get 10% off your first purchase
Games Kids Love and Parents Can Trust
High-quality Christian games with no ads, no chatrooms, and no additional in-app purchases.
Friends of Truplay

"Are you tired of your kids playing violent video games, seeing graphic content online and delving into questionable stuff in the world of screens? Are you looking for Biblical content that would teach your children values? Well look no further! I'm so thankful TruPlay exists, you are the solution to the problems I've been addressing around this globe forever"
Tina Griffin
The Counter Culture Mom

"TruPlay represents the first and biggest NFT release from a Christian tech company... selling out within 10 minutes of their release"
"Of course I endorse it and of course it shines the light of Christ, but it has the power of engaging gamers and the next generation with content that is transformative. Not only something that will entertain, but something that will inspire, inform and impart the truth of the reality of Jesus Christ as Lord. Tell your kids about it, because this can change their lives."
Sam Rodriguez
President of the National Hispanic Christian Leadership Conference

"In a world that actively preys on the vulnerable hearts and minds of our kids, we must be intentional in providing them with high-quality, faith-formative entertainment. TruPlay understands that those who obtain a solid foundation of faith from an early age are more likely to become God-fearing fathers and mothers, husbands and wives. I'm grateful to TruPlay for making a bold choice to insert Christ into the gaming space and support the cultivation of healthy families in the future."
Ken Harrison
CEO, Promise Keepers

"About our upcoming Journey of Jesus game in development: "Journey of Jesus takes players closer to the life of Christ in a fun, reflective, and entertaining way."
Dr. Darrell Bock
Dallas Theological Seminary

"TruPlay: An embraceable gaming alternative"

"About our upcoming Journey of Jesus game in development:  "Journey of Jesus is marvelous because its much more than a game."
Pastor Jack Hayford
Founder, The Kings University Seminary

"I'm excited to tell you about TruPlay Games, a brand new faith based app for kids that includes animated shorts, digital comic books and a bunch of different games all made to invite children to experience God's truth. With TruPlay kids have fun in a world of safe and original content"
Candace Cameron Bure
Candace Cameron Bure : The Podcast

"TruPlay is just one of several Christian outlets exploring how to use the world of gaming to not just entertain, but educate and inspire."